Here is the project thread for my Enfield. It is to compliment my WW2 Canadian Infantry kit.
My 1/6 scale reference gun:

The donor gun:
Shell ejecting! Don't know how I'm going to make it work... due to the mag placement, will have to use a dummy Enfield mag.
The removed receiver:

The wood pieces and the rest: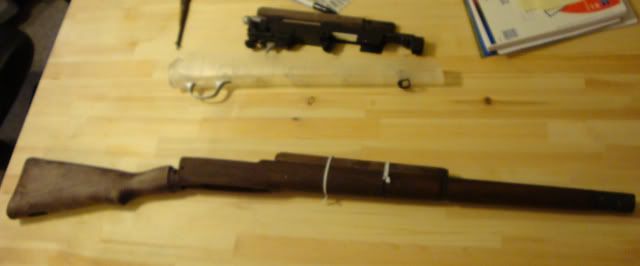 I have the trigger guard and screws, the bands to hold the wood together, front and rear sling swivels, and rear flip up sight on the way from Ebay. The guy will be about 90% real steel.
The wood is going to be pretty much hollowed out to fit the Super9 rifle parts inside.
Will keep the updates coming!