This is a bit of a rant but I got TWO guns into my shop today and the wires to the motors where soldered onto the motor terminals. I know both of these guns where purchased used here on ASC and I know from who as well (i'm just gonna keep quiet as it could be yet another previous owner that did this) pictures below: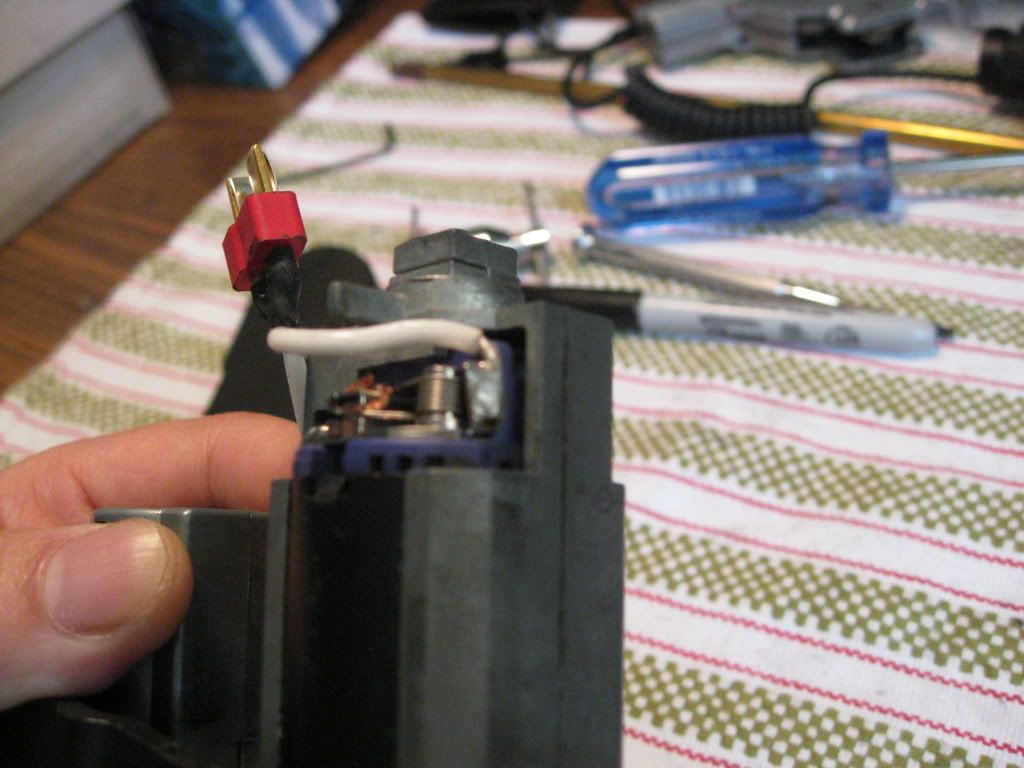 The first gun is a P90 not a horrible soldering job (not the best either). The motor is in a cage and the switch is external so it's not the end of the world. There was a simple MOSFET on this P90 obviously the user knew what they where doing as it was installed properly and those white wires are not stock TM.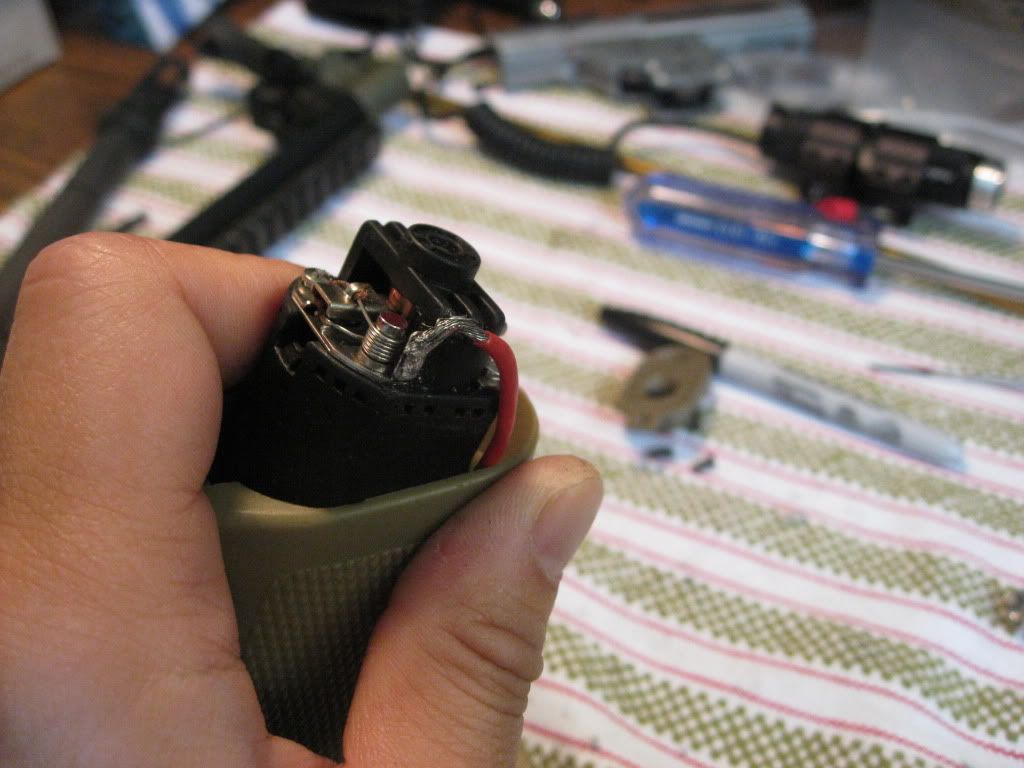 This is my beef. STAR SCAR-H. That is a shot of the pistol grip. The gearbox is still inside the lower. I was going to remove the box when I ran into this while taking apart the pistol grip. At first I was WTF? then I looked closer than it became OMGWTFBBQ.
I've seen this done on JLS FN2000 and it's probably that way from the factory but if you broke your spade connector it's not the end of the world. You can get them at HiFi shops, parts source sometimes has them, and they are sold by DonP @ unconventional airsoft. They cost like 50 cents at most. Don't solder the bare wires onto the motor that's just stupid.
/rant