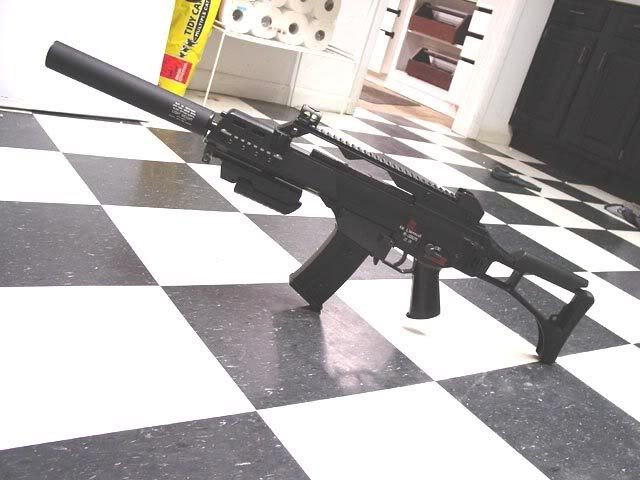 1.) It's a version 3 gearbox gun.
2.) It can be easily converted into a SL8 or XM8 or G36C or G36K.
3.) It is fairly affordable.
4.) The gearbox comes out with very little disassembly. (Remove mag well, push back hop-up, and pull the pistol grip.
5.) Many rails for accessories.
6.) Rugged design, the G36C can take a beating.
7.) Constructed of high quality ABS plastic. (Resembles the real carbon fiber–reinforced polymer of the real gun.)
If anyone wants to add, please feel free.
Please don't bash the gun!