Updates!!
Thanks to a hacksaw and a welder, I introduce... real Enfield working trigger!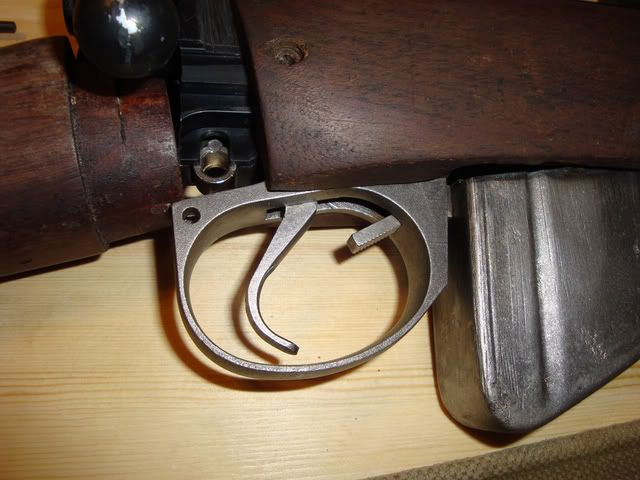 The magazine release is real too, but non-functional and welded in place.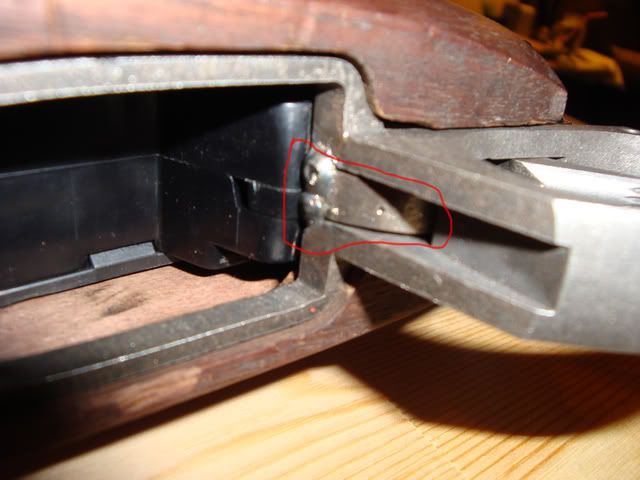 No room in there for a full magazine! The mag is chopped down and waiting for final fitment next week.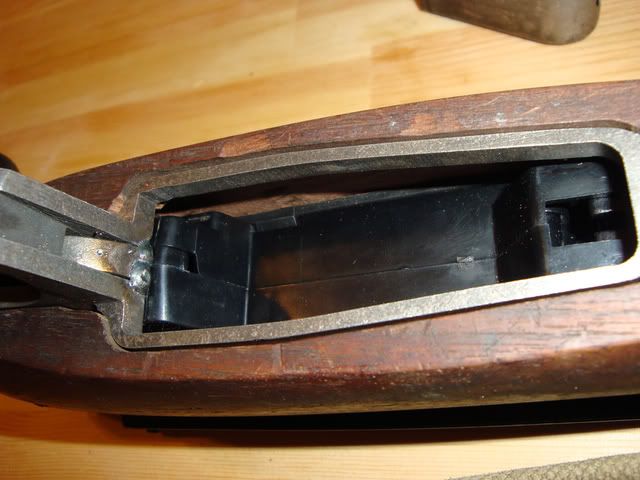 I wish you all could see the ingenious method I used to have the trigger working properly.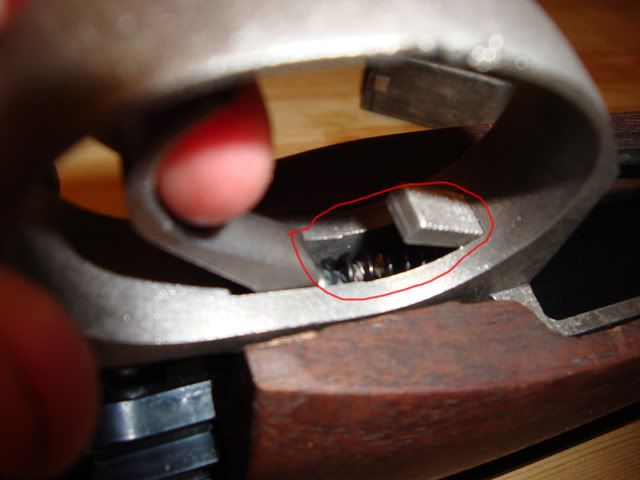 The hollowed out and chopped magazine: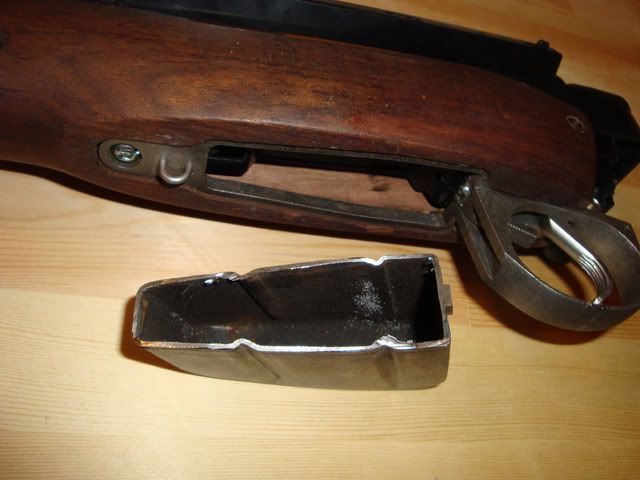 Dis-assembly step 1, view from the side.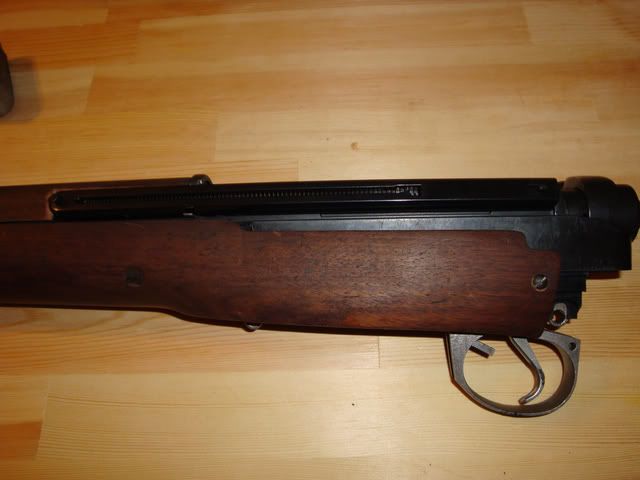 Remove the stick magazine which is holding the metal clip in place: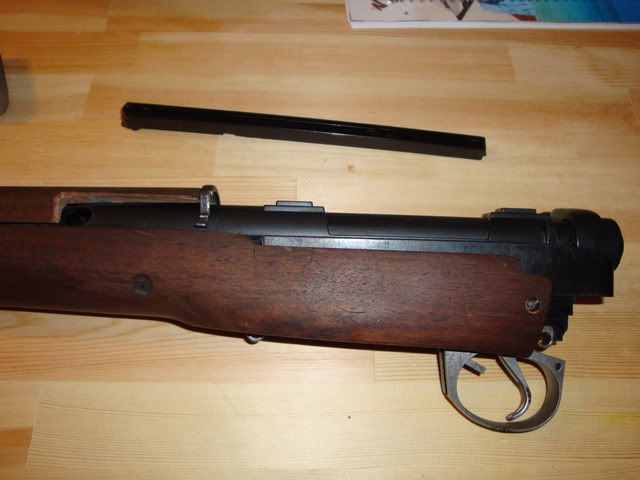 Remove the metal clip, and the rear upper wood slides out. From there the entire receiver and barrel assembly slides out the back.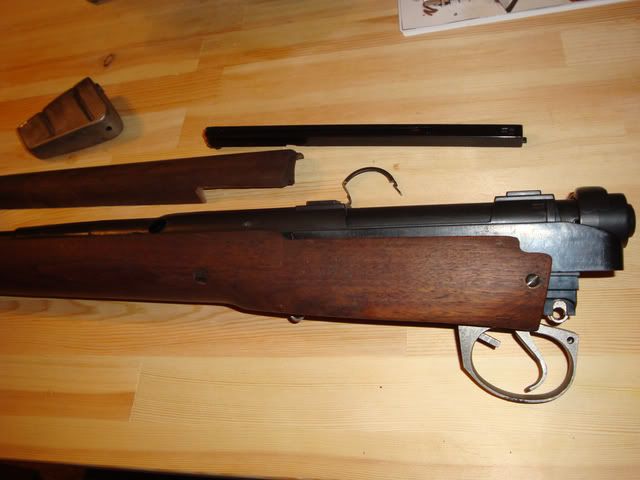 Current state (original Enfield sling)

Tested the gun last weekend, shoots fairly accurate and hard to 50 feet or so. I am pretty happy with the way it shoots.
Stay tuned!