lol, I 've heard that saying applied to just about every brand out there; and not just airsoft....Ford vs. Chevy arguement anyone?
Anyway, I finally got a chance to open up the gearbox on my Ares, and this is exactly what I found, I did not move anything, not even the broken bits...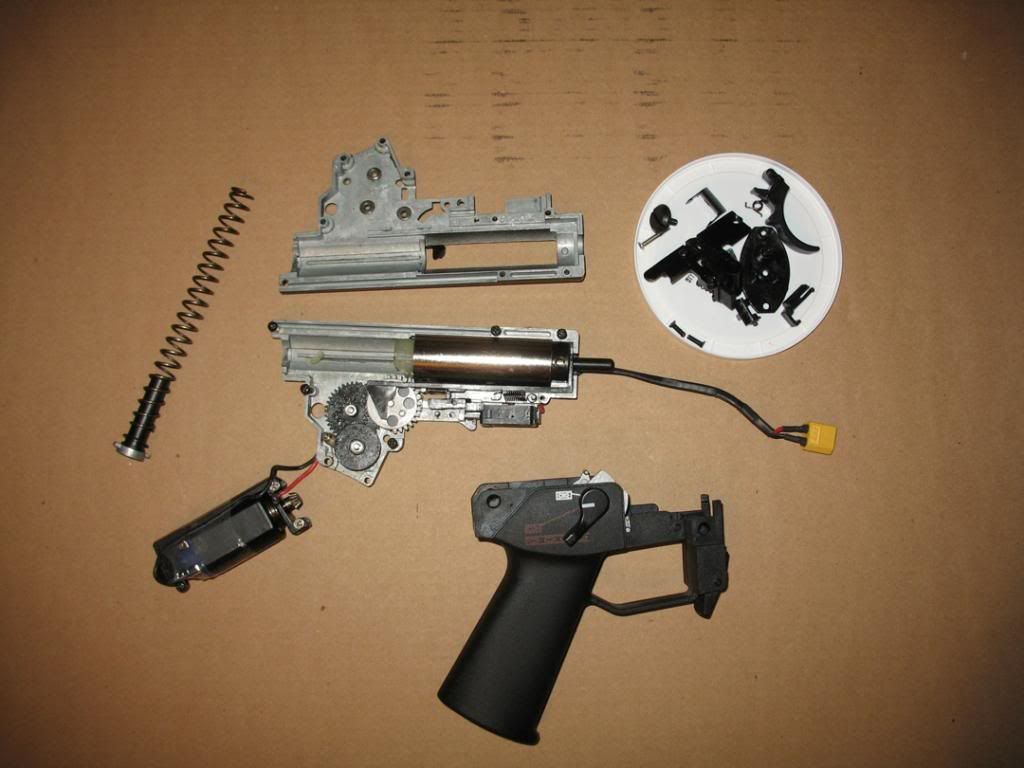 So it looks like the piston is indeed stripped....
A closer look shows where the piston broke, right on the very last tooth.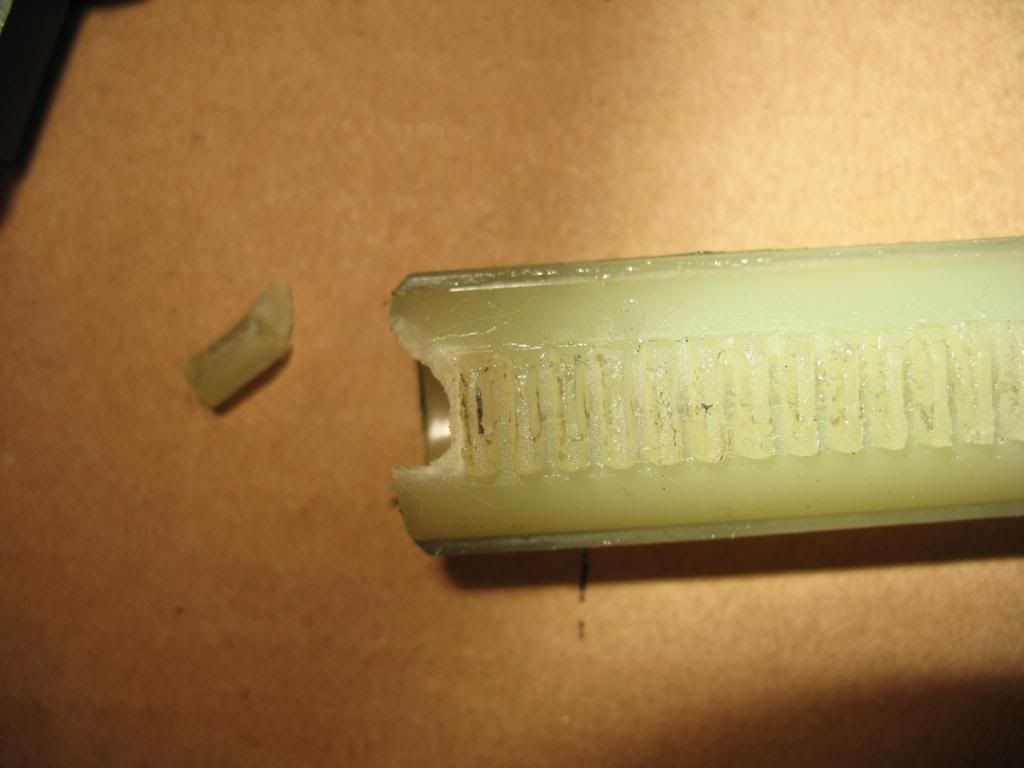 There are little stress risers/fractures all around the broken area, so I am inclined to think this was a factory defect, as the area has obviously been flexing/shearing for some time (probably from the very first shot). While I was planning on upgrading the thing anyway, I would have expected a brand new gun to last longer than 100 or so shots! The sucky part is, having just drained the "toy funds" on some emergency car repairs, this gun will probably not see any use this summer; or at least not until the funds are built up again.
So there you go, lesson learned. Test your new toys (especially the overseas ones) VERY thoroughly while they are still under warrenty

Forge out.